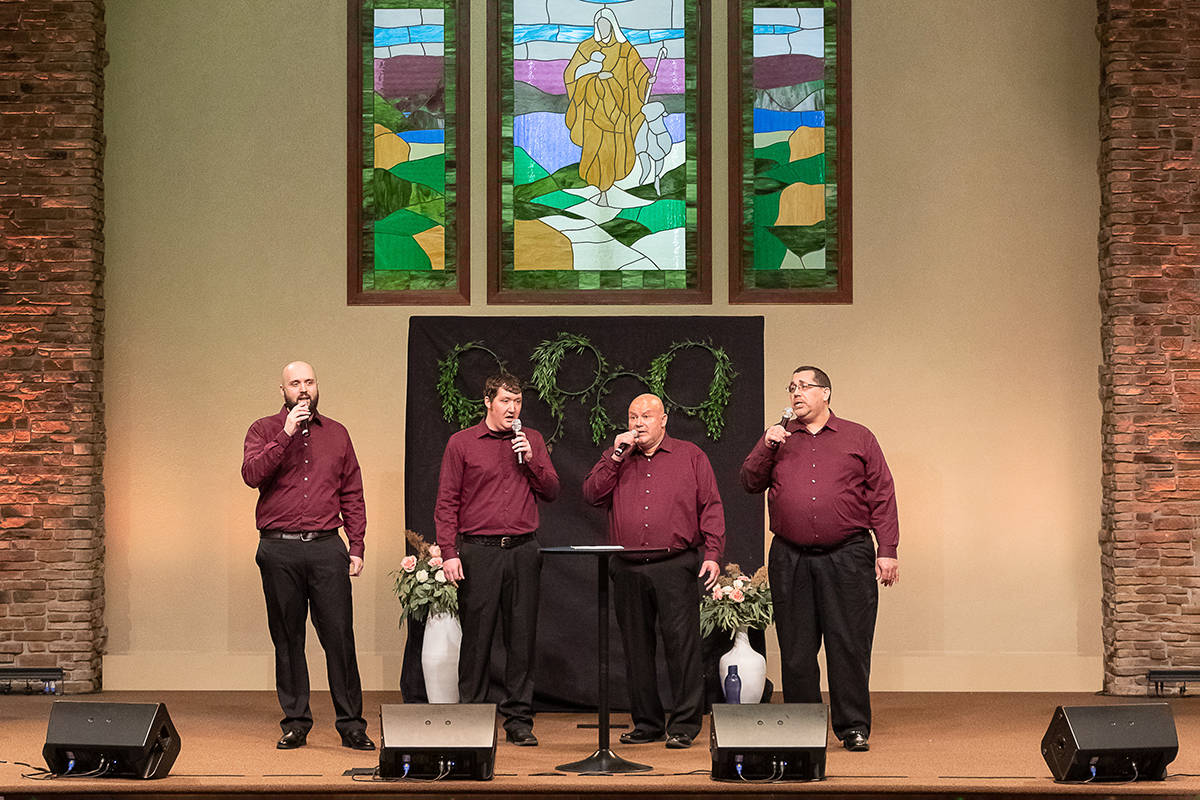 The original Cross Walk Quartet began in 2012, shortly after we attended a local gospel concert. We got together the next evening to sing and enjoyed it so much that we decided to do it again. We've undergone several lineup changes, but still enjoy singing together and encouraging people on their daily walk with Jesus.
We've drawn inspiration from many types of music — southern Gospel, barbershop, traditional hymns, contemporary songs, and even some bluegrass. Each style presents the Gospel in a different light, but all point back to the truth of the cross. Ultimately, our inspiration comes from the life we have in Christ and we sing because He is worthy of our praise.
So why the name Cross Walk Quartet? Our journey through life is one that takes many twists and turns, but the constant through it all is the love of God. As we walk with Him, we can't help but recognize that it is all colored by one thing — Jesus's sacrifice on the cross. We must realize that in order to reach heaven, we must walk daily in the light of the cross.
Sunday, June 4, 2023
Living Hope Christian Fellowship
501 N Indiana Avenue
Goshen, IN 46528
Starting at 9:30 am.